Hey Ya'll!!
I'm SO excited to get to this post because my laundry room is starting to look SO different! (and it's definitely in a good way!)
Remember my last post where I showed you these?? (please ignore my messy garage….it'll get cleaned out when it ever decides to get warm around here!)
There's two of the cabinets…and they sure don't look like THAT anymore!
I bought them at our local Habitat for Humanity restore for $25.00 each. Not too bad because they're solid wood. (not particle board like so many of the cabinets you see today!)
Anyway……I started the process of revamping the cabinets by sanding the bejeebers out of them with my trusty Black and Decker sander! It cut all the old gunk off, plus gave my cabinets some "tooth" so the primer would grip and not scratch off later. (and no they didn't give me a sander for saying that..I just really love my black and decker tools!)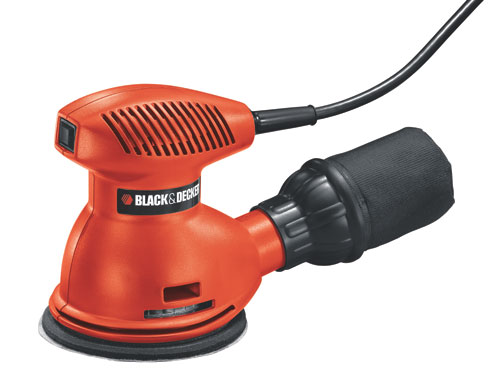 This is my priming area…yep, the laundry room floor…doesn't matter if I get paint on it or not, cause I'm changing it out very soon! (and yes, I'll show you how to lay your own floor!)
I used Kilz 2 as my primer…it's nice and thick and covers like a dream! I also discovered how much I LOVE these little tiny rollers…I'll never go back to those fat ones again! These don't splatter and they give such a nice smooth finish!
Here are the cabinets after a couple of coats of primer……
I thought the shape of the doors were cute and love that they have the look of beadboard inside them!
After I primed, I painted the cabinets with a couple of coats of Olympic Premium Semi-gloss in a bright white.
Then I started the installation of the cabinets on the wall. (after the paint had dried for a day or two of course!). I determined where I wanted my cabinets to hang and screwed them into the wall into studs. My son, Lincoln, held the cabinets up while I screwed them to the wall. That was the only help I had in this whole room! Yay me! (if any of you have kids, you might remember the Suite life of Zack and Cody on Disney..well that was my impression of London Tipton!)
After getting the cabinets up, I started adding my board and batten on this side too…..
Man oh man, did I ever luck out and hit studs on every single piece of wood.. (that will never happen again in a million years!) Like I said before though, you can always use a construction adhesive if you're not blessed enough to hit studs in your room.
Here the board and batten is all up and given a couple of coats of the same bright white paint as the cabinets. (I made sure the two pieces of board and batten in the center were equal distance from the cabinets…I fudged the numbers everywhere else, so those two pieces could be centered.
Ok..see this little bag….
It holds these little braces. They are actually meant for chairs to help make them sturdy, but they make the best little brackets for shelves if you're able to put them up on three sides…..
See, I installed the brackets on the walls and also on the sides of the cabinets to hold up my shelf….
Here's one shelf all installed. OH, before I forget to tell you, this shelf was installed on top of the board and batten board, so I made the next shelf that goes above it a little wider so they would stick out the same amount.
Here are both shelves installed……….
In this picture I am showing you that I made the shelves sit back from the front edge of the cabinets a little so I would have room to add some nice trim to trim out the front edge of the shelves. I always try to plan out my whole project on paper and think of these kinds of things before I start cutting, it's so much easier to plan ahead than to fix something later!
Here is my trim work all put in place…I actually used Loctite to install this so I wouldn't have any nail holes showing…..
OK…that is where we stand today! I'll be installing the doors and floors next, so stay tuned!
Have a great day!
Missy